Our products and services are designed to inspire creativity and to enhance the most enjoyable moments of life. . . time spent with family and friends. . . or simply alone, unwinding in comfort and relaxation.
nuView is more than a business. It's a way of life. We offer our clients a "new" view of quality.
Our team brings more than 45 years of combined industry experience to your project. We are committed to working with you to create electronic solutions that meet your individual needs. Space and budget limitations? No problem. We will listen to your ideas, factor in your budget and home requirements, and offer you options. Your satisfaction is our top priority.
Our faith is the cornerstone of our company. It guides our practices, and influences how we treat each of our clients. We deliver quality through service that focuses on honesty, integrity, and respect.
Expect more. Call to discover the nuView difference, today.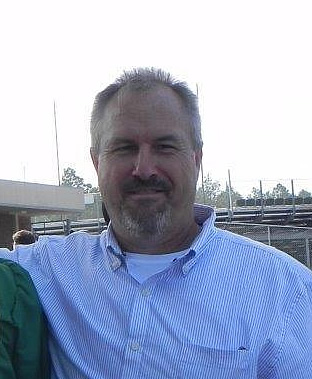 John Heimrich 
"When I was just 9 years young, I would strap on this white football helmet–the inexpensive type with a single face mask only a placekicker could appreciate. Closing my eyes, I would imagine the #15 emblazoned on my green jersey. I was ALWAYS Bart Starr leading the Green Bay Packers to their 6th straight World Championship. The crowd, on its feet, filled the stadium with deafening cheers. By the time I was in my late teens, I surrendered to the reality that I would never play quarterback for Green Bay (or any other team for that matter), and it wasn't even close!"
Although he shifted his imagination towards more realistic goals, at 55, John is still dreaming. One of the co-founders of nuView Home Theaters and More, today, John channels his creativity to design unique solutions for your home. Daring clients to imagine the possibilities, John transforms electronic dreams into real life opportunities. With experience in Custom Consumer Electronics dating back to the 80's, he offers clients a base of knowledge that is uncommon to the industry.
For John, creating winning electronics solutions for you is a lot like "scoring a winning touchdown for the home team."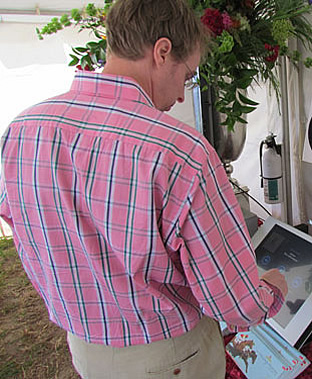 Ronnie Davidson
"I don't think I am a technology geek, although my family might disagree. Some things have just always made sense. When I was eight, I was the one setting the time on the VCR for my parents. I guess you might say I am a little bit techie, a little bit Rock and Roll. I have always loved the arts. Growing up outside Chicago, I experienced a diverse music culture. That's probably where my love for sound started. nuView is an extension of my personal philosophy. Watching a movie allows us to escape to new worlds, living in the shoes of the characters we meet on screen. Listening to music is a form of therapy. It can be transforming.
Being married with two children, I find that spending time together is a big motivation behind how I approach our business. At nuView we create opportunities for families or friends to do things together, whether it is watching the big game or listening to favorite tunes while having a pool party. Bringing all of the pieces of a project together is rewarding. Especially when it offers a family a new way to play together. "
"It's great to be a fan of what you do for a living."
Wayne Gross
"I am a salesman at heart. I believe that investing in home electronic solutions should be an enriching experience for the client. My role is to offer perspective and promote organizational efficiency. I guess you might say that I am nuView behind the scenes. What's new? What's coming? How can we be on the leading edge at any given time? nuView is poised to offer you better service and higher quality no matter what your circumstance. We can help you find the best solution for your space and your budget. " "Quality and service. It's who we are."