Ronnie ,
THANK YOU !! I am so enjoying the new music system. I told my Sister she has to get one for her husband for Christmas. He is a huge music person (has about 50 guitars and band equipment galore)
Mrs "C"
John,
Just wanted the drop you a note to tell you how much we are enjoying all the work you did for us. The tv, speakers, access points, sound bar are all working fabulously and are really perfect for what we wanted.  
If anyone is ever looking for a referral or recommendation please feel free to head them our way. I understand our new next door neighbors have already been in touch with you about their new build.  
I will continue to most highly recommend nuView and I'm sure we will need your services in the future for programming, new equipment, etc.
Ed
Dear nuView guys
We can't believe we actually were thinking about having someone else install our flat screen above our fireplace , and all other associated electronics. Or even worse, do it ourselves
It would have never turned out nearly as nice. The work that nuView did was awesome. You did a thorough evaluation before you started the work and did an outstanding job on the installation. Your attention to detail was amazing and You even cleaned up after the job was done. We highly recommend nuView to anyone who is looking for the best to do your home theater or complex TV installation. Thank you for a wonderful job.
J & J (7 Lakes)
The installation looks amazing, and the customer service is second to none!! I assumed I would get a quality product from nuView, given my builder's strong recommendation, but even compared to my professional installation in my previous residence, you guys are truly something amazing.
Now that i've seen what you can do on a relatively moderate scale, i'm even more excited about our future home theater project!
SO, thank you so much … Thanks again
JV (Pinehurst)
I just wanted to thank you again for all your help and advice in getting my system back up and operating. Ronnie was spectacular; he checked out all the units, replaced some of the "questionable" wiring to eliminate that possibility, hooked up the new unit and voila; absolutely perfect. We may never know the cause of the amp failure, but things sure sound great now. Ronnie really knows his stuff and it was a great pleasure working with him. I'll know who to call if there ever is a next time.
Thanks again
Mike (Pinehurst)
John, I would like to express my thoughts about how vital it is to have a company such as NuView available to homeowners when they are building a new home.
I mentioned to you when we took possession of our home that we needed some help in determining where to go next. As I stated to you at the time, why in the world didn't someone suggest to us to have you meet with us prior to dry walling the home. If we had to do it all over again, I would make sure that your team was involved in the planning and construction phase of building our home. You folks did a great job after the fact but we could have made much better choices and saved money if we had the opportunity to meet with you prior to the completion of the house.
In closing, I would strongly suggest to anyone who is building or even in the planning stage of a new home, that they have the opportunity to discuss the entire system and not just the placement of the speakers with a qualified company such as NuView.
Thank You
Jack (7 Lakes)
My wife and I recently moved in to our new home.
We had options when selecting our A-V systems integrator …
We chose the guys at nuView because they listened to us as we identified our Performance and Budget goals
… they finished the project within the budget and On-Schedule
As an added bonus , the system they provided exceeded our performance expectations
Pinehurst Lake Resident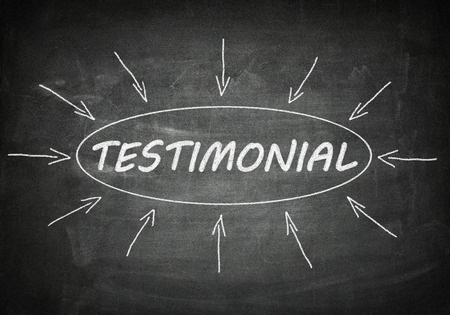 Just a note to tell you how pleased we are with the television and Internet systems nuView installed in our home.
As "non techy" seniors we needed help to provide us with systems that reflect all that is happening in home TV and wireless services and yet is easy to understand and use. We knew after explaining our needs and promptly receiving your proposal that we had the right team for the job.  
Your installation of equipment and all that goes with it is working perfectly. We recommend nuView wholeheartedly. 
Jim and Ruthi (Pinehurst)
Gentlemen,
On Monday nuView installed a 55″ Sony Television for me and I am very pleased with the installation and nuView's professionalism and competence. They were on time, knowledgeable, and spent the time necessary to calibrate the color quality to maximize the enjoyment of my viewing expereince. 
I would highly recommend the services provided by nuView and the value of the expertise offered by your company.
Yours truly
James M. Jr.
Dear nuView ,
My wife and I wish to express our sincere thanks and appreciation for a job well done! We are very happy with our decision to install the Sonos music sound system; it is far surpassing our expectations. We really love the flexibility of having individual room music choices. Your installation guys were in and out quickly leaving no mess and making sure our system was working perfectly before departing.
We were so impressed by the knowledge and efficiency of the nuView team we have elected to bring them back to assist with our numerous television and computer set-ups throughout the house.
We are certainly glad to recommend your company to anyone in the market for music and home theatre systems, or maybe just for some basic electronic device hook-up assistance.
Best regards
Terry (Pinewild)
"I must tell you, Your technician is delightful young man. He was timely and works quickly and efficiently. My Amazon system decided to work when we turned it on and he deduced I needed to change the batteries in my remote. Everything is working fine now.
Thanks for your continued professional assistance."
John, I am so thankful that I was given your name and NuView for help with setting up our tv's and sound system along with setting up my internet and Wi-Fi. There would have been no way we could have gotten these up and running seamlessly without you. I only wish I knew of your services during the construction framing stage. I thought I was doing well in getting our TV's hung and having a conduit run to hide the wiring. Little did I know that there was more to be done regarding specialty low-voltage wiring before the dry wall stage that would have made your efforts easier and it would have saved time and money. I would hope that builders would see the importance to their customers of specialty wiring for all the technology needs out there today. I can't believe this isn't a standard practice amongst builders. I certainly have communicated this to my builder and will communicate to whoever is going to be in the building process.
Though I wish I had you guide us from the beginning of building, I am thankful that your expertise could help us after the fact.
Thank you again
Caroline (Pinehurst)