Services
Exceptional Quality and Exceptional Service.  nuView strives to create a package that meets  your needs and inspires your imagination.  We respect your ideas.  Your thoughts guide our recommendations.
Our initial consultation will include a comprehensive evaluation of your space and your needs, including measurement and personal interviews.  The data we collect ensures that we select the resources that are right for you. Our services emphasize six targeted areas:  home theater, high end audio, whole house audio, automation, lighting control and structured wiring.
Home Theater
Turn your home into an entertainment mecca with a Home Theater System. nuView home theaters are custom designed to your specifications. We offer a variety of options that accommodate both your discriminating tastes and your budget.
Looking to improve your everyday home viewing experience? Our flat screen television and surround sound systems create the perfect environment. Unwind after a full day with crisp images and impeccable sound. With a nuView value theater, you won't simply watch television,
you'll experience it.
Dedicated Screening Rooms
Why pay for a ticket to visit a cinema filled with strangers when you can transform your home into a media paradise?
A dedicated media/screening room offers many options for home entertainment.  nuView has the expertise to help you select a winning combination of products to dazzle your guests. We offer: state-of-the-art projection systems, luxury seating, acoustical treatments, audio systems, lighting control, and custom projection screens. Our products and services bring the magic of Hollywood right into your home.
High End Audio
For an audiophile, simply hearing the music isn't enough.  It's how you hear it that matters. Reproducing recorded music perfectly–as it was meant to be heard–is the goal of a high end audio system.
For the discerning listener, high fidelity is essential to enjoying music.  Filtering the white noise or distortion found with  traditional speakers and related components actually works the brain overtime; listening becomes tiresome, distracting and even fatiguing.  The effect of the sound is lost.
nuView works with individual listeners, creating audio systems that capture the integrity of sound.  Tone, plus quality, plus acoustics, equals the ultimate listening experience.  We understand that how you calculate the equation makes all the difference.
We understand that every component in your system matters–even your room.  That's why our team considers not only your electronics needs, but also the physical and structural properties in your environment.  Tuning or treating your space through unique construction techniques or the utilization of special fabric or absorptive paneling will help nuView create
Landscape Speakers
Entertaining on the deck, working in the garden or just relaxing by the pool…when the weather is right for outdoor living, music makes it better. Why let the walls of your house limit your entertainment choices …
Move your music outside with a custom outdoor audio system. nuView offers options to expand your Existing system or to create a customized audio solution that produces crystal clear sound and enhances any outdoor space.
Whole House Audio
When you were a teenager, whole house audio meant cranking up the volume so that it could be heard in every room–and throughout the neighborhood.  At the time, it seemed effective, sort of.
Today, whether your home is a cozy 1,500 square foot bungalow or a spacious, 15,000 square foot Greek revival, our whole-house audio systems connect you to sound, and to each, other with the simple press of button or click of a remote.
Intercoms enable you to converse with guests or family members without shouting or searching.  Telephone systems connect you internally and externally with ease.  Music is available on-demand, anywhere you are, with balanced sound and volume.
Automation
Imagine a home that knows when you will arrive.  It unlocks the door, adjusts the lighting, and modifies  the temperature.  It waters the garden, answers the phone, and even wakens you with freshly brewed coffee.  The Smart Home may sound like a fantasy of the future, but these options are available today.  They are also not only priced reasonably, but they are designed to help you control energy costs.
With specialized equipment, automating your home can increase security, reduce energy expenses and improve your control over your personal environment. Home automation may include light–harvesting  or  energy-harvesting options which enable certain lights or other electronics in your home turn on and off on a schedule, or adding occupancy sensors that "know" when you enter or leave a room.
nuView automation includes:
Lighting Control
Climate Control
Energy Management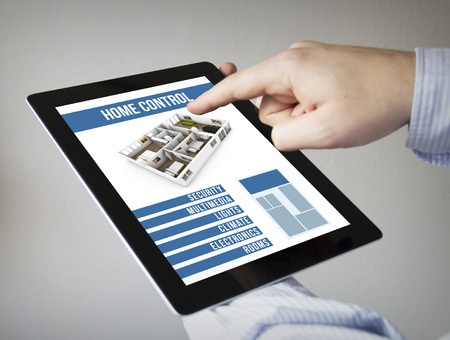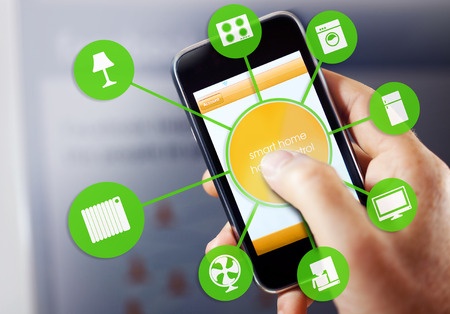 Lighting Control
Your home will always be illuminated the way you want it to be at any time of night or day.  With lighting controls, you make life safer, easier, and more comfortable while adding to the resale value of your home.
Schedule your lighting to automatically accent art, architecture or landscape elements at dusk each day.  Add occupancy sensors so when you enter or exit a room, the lights respond automatically. Reduce wall clutter. Eliminating large banks of switches makes for a much more elegant look and feel. Add a simple controller to your master bedroom that turns off all lights at bedtime or turns on specific lights if you hear a noise during the night.
These simple changes not only improve energy efficiency, encourage safety, and enhance the quality of your life, they also add resale value to  your  biggest  investment, your home!
Structured Wiring
Smart Wiring is the backbone for all things related to television, telephone, computer and data devices.  A special nuView designed wiring package allows you to connect multiple computers, view different satellite channels on multiple devices, control energy consumption and even monitor security cameras from a TV or PC.
Smart wiring is designed to handle today's communications requirements.
It is a little like constructing a super highway for data throughout your home.  A distribution hub directs the traffic on this electronic highway, while routing audio, video and data signals to the appropriate destination.  You receive the entertainment, phone, and data you need without blips or skips.
As technology continues to evolve, structured wiring helps you "future proof" your home. It allows you to plan ahead.  A two-lane road is not equipped to handle "city traffic," nor is standard wiring effective at bearing the load of new technology.
Don't wait.  Prepare for the ever-changing need for information carrying capacity now.
More Services: Internet Technologies & Selective Call
Schedule your FREE Consultation today